Air valves are designed to release air from a water line while water is running through it while filling and admitting air when the water line drained, all without leaks or breaks.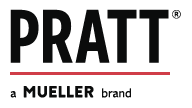 AIR & VACUUM
Air and Vacuum Release valves are designed to exhaust large amounts of air on system start-up and permit equally large volumes back into the system on shut-down or vacuum formation.
PRESSURE
Pressure Air Release Valves allow air to be continually exhausted in small amounts during the entire pumping cycle. PRVs take over when Air & Vacuum valves are closed and under pressure.
COMBINATION
These valves perform the function of both Air & Vacuum and Pressure Air Valves, permitting the application of various pressure orifice sizes for a range of air volume requirements under varying pressures.
POTABLE WATER
Air Release Valves
Air Vacuum Valves
Combination Air Valves
Anti-Shock Air Vacuum Valves
Vacuum Breaker Air Inlet Valves
Combination Air Valves
Vacuum Breaker
Underground Systems
Remote Sensing – Monitoring Function and Performance
ANSI/AWWA C512, NSF 61/372 Certified 
*In Stock
WASTE WATER
Air Release Valves
Air Vacuum Valves
Combination Air Valves
Underground Systems
Remote Sensing – Monitoring Function and Performance
ANSI/AWWA C512
*In Stock