Honeywell Fixed Gas Detection Products
The Fixed Gas Detection line incorporates the full spectrum of Honeywell gas sensing technologies (electrochemical, catalytic bead, open-path and point Infrared), offering the safety manager a "one-stop" solution for choosing a compatible gas detection system or integrated fire/gas system. Whether your need is to monitor gas hazards in a large area or several discrete locations from a convenient central site, Honeywell Analytics has a solution.
Applications include oil and gas, petrochemicals, specialty chemicals, industrial refrigeration, water and wastewater treatment, plastics and fibers, pulp and printing, agriculture, manufacturing and other industrial processes.
Built to protect in even the toughest environments.
Honeywell Analytics XNX™ Universal Transmitter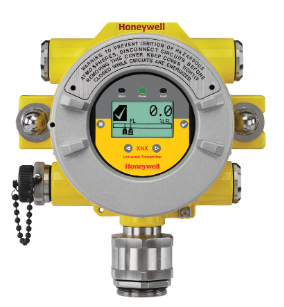 Description & Features

This universal transmitter supports the widest range of sensors on a common platform and offers a modular choice of inputs and outputs.
Flammable gas detection 0 to 100% LFL/LEL
Flexible operation options
Minimal training required
Honeywell Analytics OELD (Optima Excel Local Display)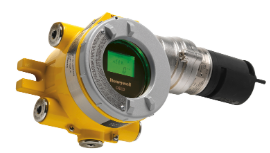 Description & Features

OELD is a smart junction box for either a Searchpoint Optima Plus or Searchline Excel gas detector. In addition to serving as a 4-to-20 milliamp (mA) communications bridge between the detector and the controller, the gas sensor junction box includes an LCD screen for gas concentration and other information, as well as a traffic-light indicator for at-a-glance safety status — all in a robust metal housing and with a wide range of approvals. OELD includes Bluetooth Low Energy (BLE) technology that simplifies your experience with the detector. With BLE, you can pair the OELD with a mobile phone and then use an app to perform many commissioning and maintenance tasks on the detector with less time and effort. And since the BLE method is non-intrusive, it also reduces safety risk.
Gas sensor junction box featuring simplified maintenance using familiar smartphone technology
Smart junction box provides non-intrusive interaction reducing maintenance time and safety risk
Easy access to hard-to-reach detectors
Bright "traffic light" indicator for safety awareness
Honeywell Analytics Searchpoint Optima Plus Point Infrared Gas Detector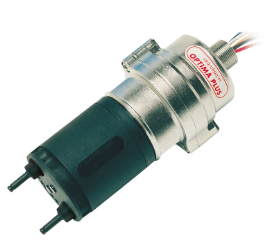 Description & Features

Infrared point hydrocarbon gas detector certified for use in potentially explosive atmospheres.
Over 100,000 units installed worldwide
Improved reliability
Fast speed of response
Honeywell Analytics Searchzone Sonik™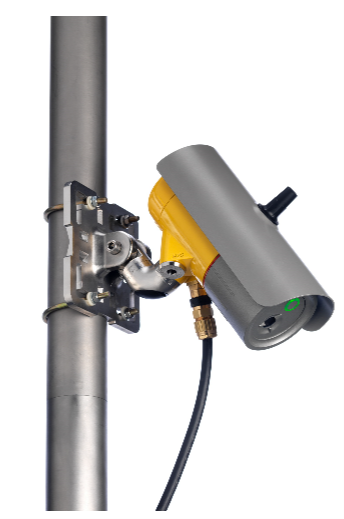 Description & Features

The new Searchzone Sonik acoustic gas leak detector  adds an ultrasonic technology to a reliable mix of Honeywell point and open-path gas detectors. Thanks to its robust sealed solid-state sensor, the Searchzone Sonik delivers reliable gas leak detection, even in the noisiest environments, prevents false alarms, and reduces the cost of ownership. In addition, a sophisticated App on a hazardous area Bluetooth device delivers remote access for set-up, interrogation and maintenance, supported by an advanced test-tool enabling testing from the ground – no need to work at height.
Maximizes the safety and efficiency of your mix of fixed gas detectors
Provides reliable gas leak detection in a wide range of applications and working environments
Enables quicker, easier installation
Minimizes cost of ownership and saves time
Honeywell Analytics Sensepoint XCD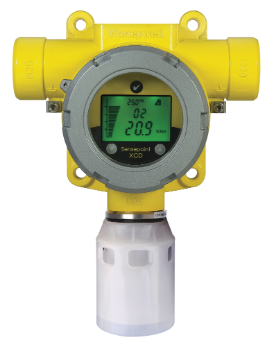 Description & Features

The Sensepoint XCD transmitter provides comprehensive gas monitoring of combustible, toxic and Oxygen gas hazards in potentially explosive atmospheres – indoors and outdoors.
All-in-one gas monitoring solution
Proven SurecellTM electrochemical sensors
Global approvals
Honeywell Analytics Sensepoint XCD RFD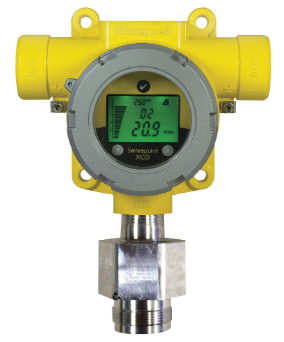 Description & Features

Trust the Honeywell Analytics Sensepoint XCD RFD as your most flexible, practical choice for remote flammable gas monitoring in Class 1, Div 1 areas.
Accurate detection with fast response
Mount sensor up to 100 ft. from transmitter
Easy to read tri-color backlit display
Honeywell Analytics Sensepoint XCD RTD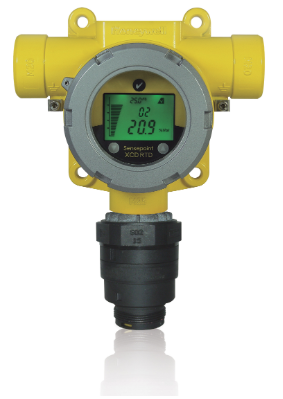 Description & Features

Remotely monitor toxic gases in Class 1, Div 2 areas while reducing the maintenance, training and overall cost of gas monitoring.
Common transmitter platform cuts stocking and procurement costs
Obtain maximum coverage in areas not easily accessible
Prevent false alarms with auto-inhibit during maintenance
Honeywell Analytics Searchline Excel Open Path Infrared Gas Detector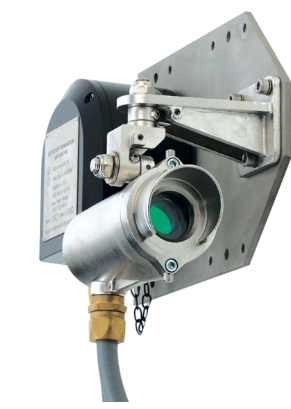 Description & Features

The Honeywell Analytics Searchline Excel Open Path Infrared Gas Detector is a world-renowned flammable gas detector offering unrivaled performance and sensitivity.
Fast speed of response provides earliest warning
High sensitivity allows low alarm set points
Works in inert atmospheres
Honeywell Analytics RAEGuard 2 PID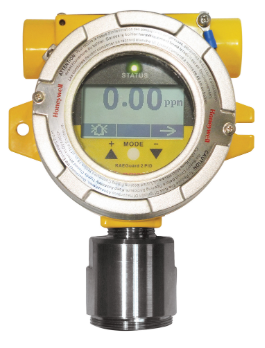 Description & Features

The RAEGuard 2 PID is a fixed photoionisation detector (PID) that measures a broad range of volatile organic compounds (VOCs)
Faster response time
–   Thanks to the sample flow-through design
Reduce maintenance cost
–   Easy to remove sensor module in hazardous locations without using of tools
No false alarms
–   Large UV lamp and better sealing allows greater sensitivity, faster speed of response and better resolution
Honeywell Analytics Series 3000 Mkll and Mklll Transmitters with Sensor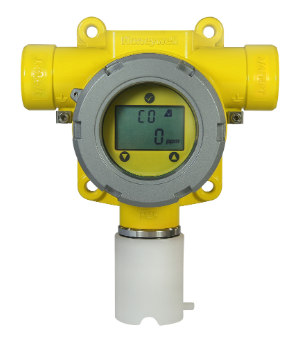 Description & Features

Toxic and Oxygen gas detection transmitters with sensors for use in potentially explosive atmospheres – explosion proof and intrinsically safe versions.
2-wire loop powered
Reliable detection
Reduced installation costs
Reduced commissioning costs
Honeywell Analytics Sensepoint Flammable and Toxic Gas Detector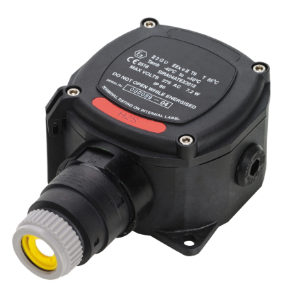 Description & Features

The Honeywell Sensepoint range gas detectors offer users a high quality, low cost solution to their industrial gas monitoring needs. Provided in an industry standard mV bridge output, the flammable detector is available in either % LEL or PPM detection range versions. On the other hand, the toxic detectors are supplied pre calibrated for easy installation and provide an industry standard 2 wire 4-20mA loop output. .cost.
Minimal training required
Flammable, toxic and Oxygen versions available
High performance, low cost
Suitable for new and retrofit applications
Honeywell Analytics Signalpoint Flammable and Toxic Gas Detector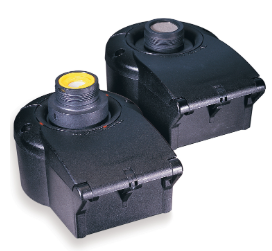 Description & Features

The Signalpoint range of flammable, toxic and Oxygen gas detectors offers a low cost solution to indoor gas monitoring.
Flammable, toxic and Oxygen versions available
ATEX hazardous area approval
Wall or ceiling mounting
Honeywell Analytics 705 HT Series of Flammable Gas Sensors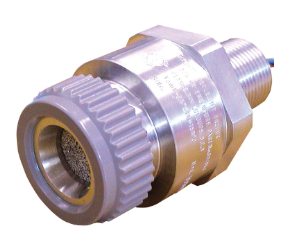 Description & Features

The Honeywell Analytics Model 705 high temperature sensor has been specifically designed for the detection of combustible gases in high temperature hazardous area locations.  It's typical applications include turbine enclosures and drying ovens used in solvent based printing and coating machines. Being UL certified, this explosion-proof flammable gas detector includes a high temperature version certified to 150°C.
Fast response speed/low power consumption
Greater than 5 year operating life
High-grade aluminum construction
Honeywell Analytics HALO LED Junction Box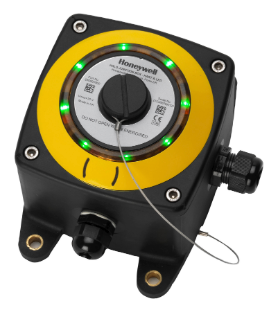 Description & Features

The Honeywell Analytics HALO is an ATEX/IECEx certified EX e junction box for use with Searchpoint Optima Plus, providing a local visual status indication at a glance.
Clear device status provides enhanced safety
Suitable for wide range of applications
ATEX / IECEx hazardous area approval
Interested in our product?
Simply fill out the form below and one of our Area Managers will contact you shortly.
Oops! We could not locate your form.