First of Its Kind Chemtrac Liquid Analyzers Edmonton
Liquid analyzers are used for monitoring process chemistry including water quality, providing process optimization and control. Common measurements include pH, ORP, conductivity, resistivity, percent concentration and dissolved oxygen.
These measurements are essential for protecting piping, boilers, vessels, and other capital assets from corrosion.
Chemtrac Dissolved Oxygen Monitor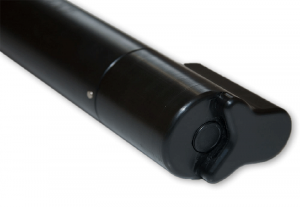 Description & Features

The Chemtrac DO Probe is the first of its kind in the world to offer automatic in-situ sensor verification as an option. The HydroACT Series is able to reduce maintenance by  automatically checking its sensor operation at user defined time intervals. Calibration on the In-Situ sensor is normally required only once per annum so with the automatic sensor verification option and the self clean option the sensor may not need to be inspected at all for a full year.
Chemtrac HydroACT Series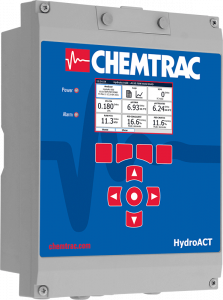 Description & Features

The HydroACT analyzer offers a wide range of customizable capabilities to suit any user's requirements: from a basic analyzer with a single sensor and analog output, to a more comprehensive solution consisting of a controller with multiple sensors, several chemical feed control outputs, and digital communications (Modbus or PROFIBUS). Other optional features include analog and digital I/O, data logging, and remote access over LAN or GSM modem. The versatility of the HydroACT platform helps ensure a more affordable and flexible solution by allowing the user to purchase only the specific hardware and firmware components that they actually need, while allowing for upgrades to be performed at a later time if application requirements happen to change. The HydroACT analyzer is available in three versions. Each version offers different levels of I/O capability.
The HydroAct Analyzer can be used with probes from any manufacturer and any liquid analytical measurement:
PH/ORP
Conductivity
DO
Chlorine (Residual, free, ClO2)
Turbidity
Chemtrac Laboratory Charge Analyzer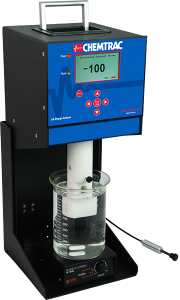 Description & Features

The Laboratory Charge Analyzer (LCA) is an essential coagulation optimization tool for the water treatment professional. The LCA allows the user to determine the ideal coagulant dosage needed to achieve optimum NTU and TOC reduction in less than 5 minutes typically. The LCA can also be used to determine the dosage rate of additives like lime or caustic when used to raise coagulation pH of low alkalinity waters. The larger sample size capability of the LCA allows the user to accurately titrate samples using undiluted coagulant, which is a very important feature when working with highly reactive coagulants like PACl or ACH. Options for pH measurement and auto-titration are also available.
Chemtrac Particle Counter / Sampler PC3400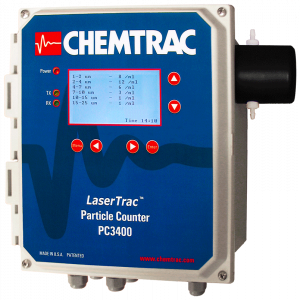 Description & Features

The PC3400 is the first Particle Counter designed for use in drinking water treatment plants that has truly made the calibration process uncomplicated for the end user. Simply access the calibration features via the front panel keypad and perform automatic sizing calibration of any selected size range in seconds. No computer or software is required. With the PC3400, the customer is no longer dependent upon the manufacturer for calibration of their instrument.
Chemtrac Residual Chlorine Analyzer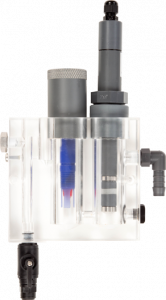 Description & Features

The HydroACT Reagentless Chlorine Analyzer takes online disinfection monitoring to a new level of reliability by offering industry-leading performance, an excellent track record of EPA Method 334.0 compliance, reduced pH dependency, and no requirement for zero calibration. Chemtrac's line of membrane covered Free and Total Chlorine sensors have no moving parts, no bottles of reagent to change out monthly, and quarterly maintenance takes less than five minutes to perform.
Chemtrac Streaming Current Charge Analyzer – Duratrac 4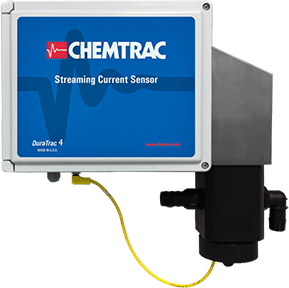 Description & Features

The HydroACT Analyzer with DuraTrac 4 Streaming Current Sensor is Chemtrac's most reliable and accurate Streaming Current Monitor, providing unique and versatile capabilities for optimizing coagulant or polymer dosing. With improved Streaming Current measurement capability, expansive I/O, state of the art chemical feed logic, and the ability to monitor additional parameters key to coagulation (e.g. pH, UV254, NTU), this revolutionary product offers a
dependable, comprehensive, and scalable approach for tackling virtually any water treatment scenario.
Chemtrac UV254 ORGANICS MONITOR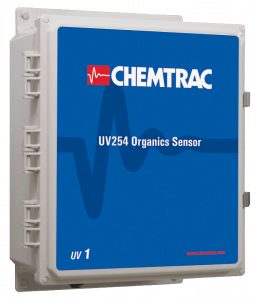 Description & Features

The UV1 Organics Sensor, when combined with a HydroACT analyzer, provides online continuous organics monitoring utilizing a 254 nm ultraviolet light source. The amount of light absorbed provides an ongoing indication of natural organic matter (NOM) in a flowing sample, and serves as a continuous surrogate measurement for total organic carbon (TOC). More specifically, UV254 is the best detector of aromatic or reactive organics, which when combined with chlorine, can form disinfection byproducts (DBPs). The patent pending Ortho-Beam technology provides many significant advantages while maintaining affordability. The sensor's unique ability to automatically detect and compensate for UV lamp fluctuations and quartz fouling, minimizes losses in accuracy over time, and significantly reduces maintenance.
Interested in our product?
Click on the button below to complete the inquiry form and one of our Area Managers will contact you shortly
Request Info