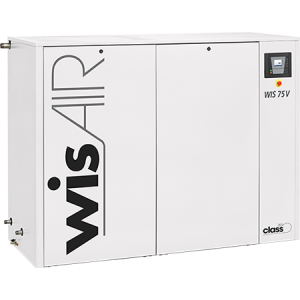 WIS75V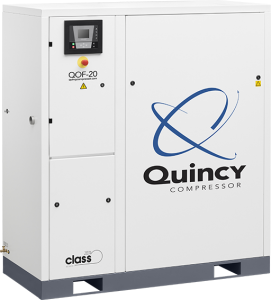 QOF-20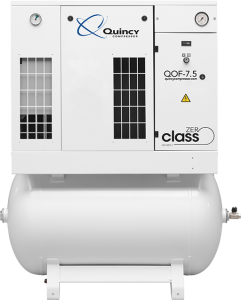 QOF-7.5
QOF 2-30 hp Oil-Free Scroll Compressors

Class Zero represents the best air quality possible. In critical environments, it is essential that the compressed air is 100% oil-free. Contamination by even the smallest quantities of oil can cause costly production down time and product spoilage, resulting in product recalls and loss of reputation. The new Quincy QOF 2-30 oil-free scroll compressors meet the Class Zero standard and also provide top class performance, premium efficiency and quality. Outstanding reliability, low maintenance and operating costs make oil-free compressors a sound investment.
WIS 20-75hp Oil-Free Water Injected Screw Compressors
WISAIR's water injected screw offers the most innovative oil free technology and improved energy efficiency thanks to the superior cooling capability of water. Removing the wasted energy that heat represents gives more air per kW of power. The low temperatures of the compressed air reduces the stress on components ensuring long life. the WISAIR range is certified to ISO 8573-1 Class 0.
At a Glance
Gauge control 2-7.5 HP
Microprocessor control 10-30 HP
Low sound enclosure
Ease of serviceability
Sound level as low as 53 dBA
1-Year Standard Warranty
Up Close
4-86.5 cfm
116-145 psig
High efficiency IE3 motors
Optional integrated dryer
ISO 8573-1 Class Zero Certified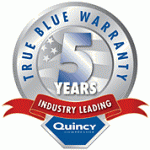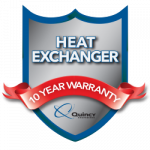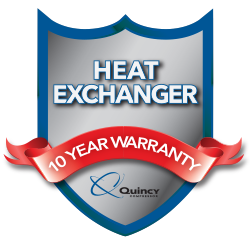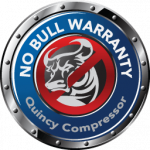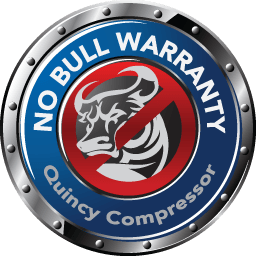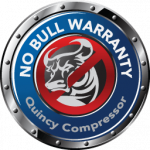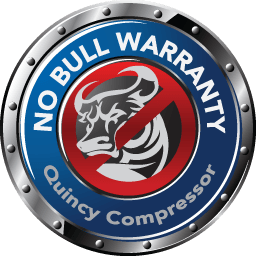 CB Process Instrumentation & Controls is a proud Quincy Royal Channel Partner. This makes us the sole distributor 100% covered by factory warranties in Western Canada and gives us the ability to offer our customers extended warranty programs on our Quincy Compressor products.