Pressure Lubricated Reciprocating/Piston Air Compressors
A reciprocating air compressor is a positive displacement compressor that uses a crankshaft-driven piston and cylinder to compress the air. A single-stage reciprocating piston compressor works by drawing the air into the cylinder where it is compressed in a single piston stroke of approximately 120 PSI and then sent to a storage tank. A two-stage compressor includes an additional step where the air is compressed by a second, smaller piston to a pressure of up to 175 PSI.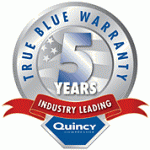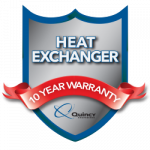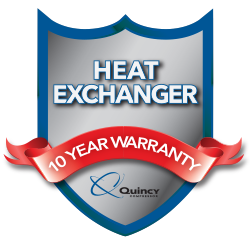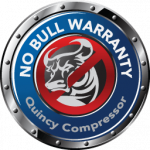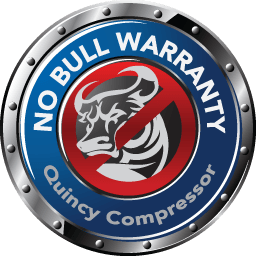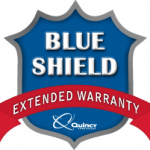 CB Process Instrumentation & Controls is a proud Quincy Royal Channel Partner. This makes us the sole distributor 100% covered by factory warranties in Western Canada and gives us the ability to offer our customers extended warranty programs on our Quincy Compressor products.
Quincy HVAC/Climate Control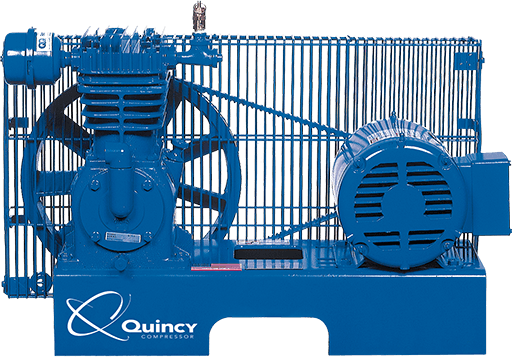 Description & Features

The Quincy Compressor application specific air compressor models include climate control systems that are designed and engineered for efficient and effective climate control in all types of operating environments. The options include Simplex Splash Lubricated Tank-Mount models that include an ASME pressure relief valve, a pressure gauge, a manual shut-off at tank discharge and a manual tank drain. A Duplex Splash Lubricated Tank-Mount model with a Duplex Control Panel and optional dryer is also available.
0.5-20hp
4-88 acfm, up to 100 psig service
Single & Two Stage
2 ppm carry over factory certified
Quincy QP 5-15 hp Industrial Duty Compressors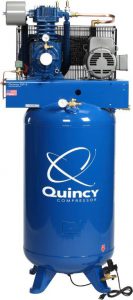 Description & Features

The QP is a two-stage pressure lubricated air compressor that has a working pressure of 175 PSI for your more challenging air compression applications. It's key features include a cast iron crankcase, flywheel and cylinder, reliable positive displacement oil pump and high efficiency intercooler. Available in a "standard" configuration Pro Unit, as well as a "fully loaded" Max Unit.
3 to 15 HP
175 PSI Working pressure
Oil filter and pressure gauge
Fully pressure lubricated
---
Do you require a different solution? Please visit the manufacturer's website for more products!
More on the QP
---
Quincy QR-25 1-25 hp Heavy Duty Compressors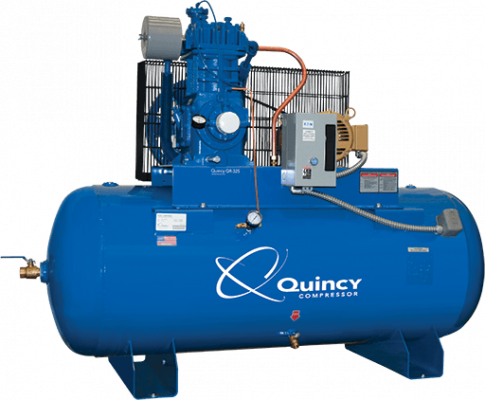 Description & Features

Quincy's QR-25 is a heavy-duty, premium, top-of-the-line pressure lubricated piston air compressor. By being pressure lubricated in all critical areas, the QR-25 delivers up to 25 hp. Available in single- and two-stage versions, the QR-25 is designed to operate at slower speeds and is equipped with intake loaders that minimize work. The rugged cast iron construction ensures a long life expectancy, less downtime and easier maintenance. Other key features include loadless starting, a manually reversible oil pump and rebuildable components. Seen as the industry standard in piston compressor technology, the performance of Quincy's QR-25 is legendary.
1-25 hp
3-95 acfm, 20-500 psig intermittent
Single & Two Stage
Cast iron full pressure lubricated
5-Year limited warranty
---
Do you require a different solution? Please visit the manufacturer's website for more products!
More on the QR-25
---
Quincy QT 3-15 hp Standard Duty Two Stage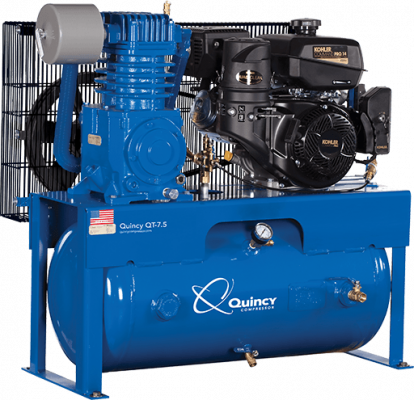 Description & Features

The two-stage splash lubricated QT piston air compressor models are designed to deliver higher volumes of air while also consuming less energy. The special valve design provides the highest possible volumetric efficiency and features super-strong stainless steel valves. The balanced counter-weighted crankshaft ensures smooth operation and fewer maintenance headaches. The cast iron construction also assures a long compressor lifespan. As with the QP line, the QT is available in Pro Unit and Max Unit options.
Interested in our product?
Click on the button below to complete the inquiry form and one of our Area Managers will contact you shortly
Request Info