Honeywell Versaflow Coriolis Mass Flow Meter
Coriolis meters are one of the fastest growing flow technologies and for good reason.  Despite costing more than other flow meter technologies, their flexibility in installation, performance, and reliability far outweigh this premium.  Advantages of coriolis meter technologies include:
Coriolis meters are multi-variable devices providing mass flow and density
They can measure both gas and liquids
Do not have any upstream or downstream piping requirements
Very accurate
Honeywell VersaFlow Coriolis Mass Flow Meter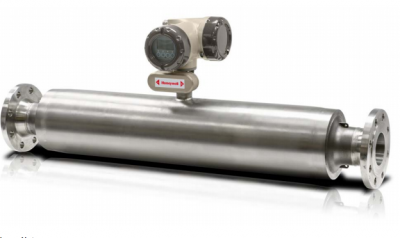 Description & Features
VersaFlow Coriolis Mass Flowmeter measures mass flow, density, volume, temperature, mass or volume concentration and solids content with a single device.  It is a high performance meter designed to meet the requirements of liquids and gas applications with wide operating temperature and Pressure ranges. VersaFlow Coriolis devices are available in straight and bent tube designs with straight measuring tube in Hastelloy, titanium or Stainless steel MOC. It offers a high level of performance together with wide operating temperature and pressure ranges.
Straight and bent tube designs
Secondary pressure containment around sensor
Extended temperature & pressure ranges
Liquid as well as gas applications.
Two phase flow indication & diagnostics acc to NAMUR 107
Interested in our product?
Simply fill out the form below and one of our Area Managers will contact you shortly.