Vega Utrasonic Continuous Level Sensors and Products
In non-contact ultrasonic level measurement, the sensor emits ultrasonic pulses in the direction of the medium, which then reflects them back.
The elapsed time from emission to reception of the signals is proportional to the level in the tank.
Ultrasonic sensors are ideal for simple standard applications, both for liquids and for solids.
The advantages:
The compact design of ultrasonic sensors allows easy installation
Non-contact measurement with ultrasonic technology operates independently of product characteristics
Cost-effective measuring method for wear and maintenance free operation
VEGASON 63 Ultrasonic sensor for continuous level measurement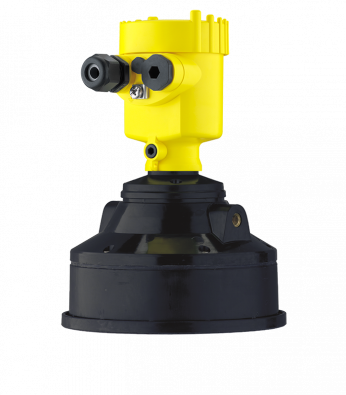 Description & Features

Application area:
Liquids and bulk solids in all industries
The VEGASON 63 is an ultrasonic sensor for continuous level measurement of liquids and bulk solids. Typical applications are the measurement of liquids in storage tanks and open basins. The sensor is suitable for continuous level measurement of bulk solids in small and up to average-size vessels. The non-contact measuring principle is independent of product features and allows a setup without medium.
---
Do you require a different solution? Please visit the manufacturer's website for more products!
VEGA Official Website
---
Interested in our product?
Click on the button below to complete the inquiry form and one of our Area Managers will contact you shortly
Request Info